EightCAP's Weatherization Assistance Program (WAP) is a federally funded, low-income residential energy conservation program. The program provides free home energy conservation services to low-income Michigan homeowners and renters. These services reduce energy use and lower utility bills, making homes more comfortable and utilities more affordable, while helping families become more self-sufficient.
Services include:
Wall Insulation
Attic Insulation and Ventilation
Foundation Insulation
Air Leakage Reduction
Smoke Detectors
Compact Fluorescent Light Bulbs
Dryer Venting
​
A trained inspector will assess eligible dwellings for energy conservation needs. A typical inspection will include Blower Door testing for air leakage, Combustion Appliance testing for safety and efficiency, and a Health and Safety inspection. A computerized audit or priority measures list is the basis for determining which measures are most cost effective for each individual dwelling.
EightCAP, Inc. Weatherization Program utilizes private (for profit) licensed contractors in providing services. Every house weatherized is pre and post inspected to insure that the high standards of the program will be met.
According to national studies, households that receive weatherization services can expect heating costs to be reduced 20 to 25 percent. At today's fuel cost, that amounts to about a $300 savings. As fuel costs continue to rise, even greater savings will result.
Eligibility is based on household income being at or below 200% of the federal poverty guidelines. Recipients of the Family Independence Program (FIP) administered by Department of Human Services (DHS) or those who receive Supplemental Security Income (SSI) automatically qualify for this no-cost program.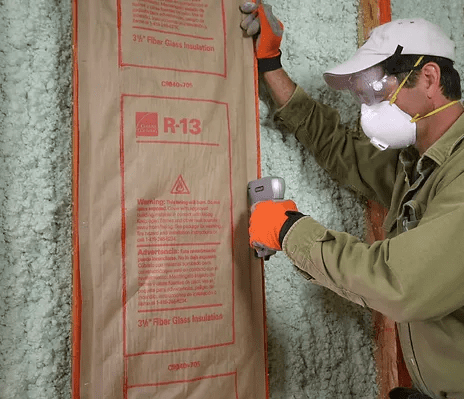 If you are interested in receiving Weatherization Services for a home located in Gratiot, Ionia, Isabella, or Montcalm counties, please call us toll free at: (866) 754-9315
5827 Orleans Road
Orleans MI 48865